Don Miguel playa Hotel Reviews
Real comments about the Hotel in Palma
Hotel Don Miguel Playa's reviews reveal first-hand information about our 3-star hotel in Playa de Palma. Thanks to our guests' opinions, you can find out what they think about the location, the staff, the services we offer, and more. You can check out all the reviews for Hotel Don Miguel Playa right here.
9.1
Cleaning

Location

Staff

Price

Services
Scoring based on real reviews written by our clients after their stay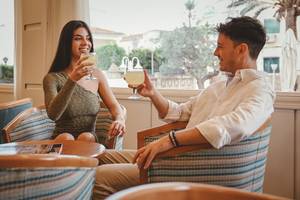 9
Brasil
Group of friends
19/04/2020
We stayed just a couple of days but was great! good choice.